WELCOME TO THE STORIED HOUSE
I create unique designs on eco-friendly fabrics that narrate your home ...luxuriously and sustainably.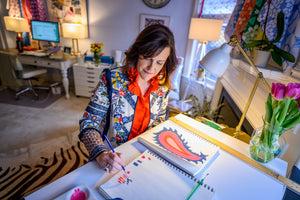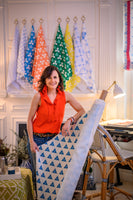 My Story
I'm Suzanne Miller Farrell and I launched The Storied House help you create a considered, well-designed home with textiles that are long-lasting and eco-friendly.
I'm a visual and written storyteller and believe pattern and color can be woven together to evoke desired emotions and to create meaningful spaces.
I live in a storied house in an historic district in Saint Louis with my two children, husband and West Highland terrier, Trixie.
BUY BETTER BUY FEWER
Future-Proofing With Sustainable Choices
The Storied House's fabrics, products and processes have a small environmental footprint.
All our designs are custom printed digitally on Belgian or Irish linen, a textile that is long lasting.
This micro-batch printing process consumes no water, uses non-toxic inks and prints only what the customer orders, eliminating excess fabric often found with traditional printing methods. 
Luxurious, high-quality items that are long lasting are ultimately better for your home and our environment.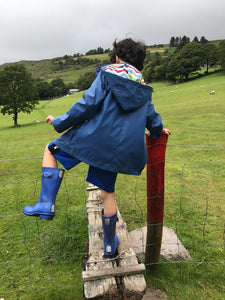 As seen in